ABOUT
J&L Gibbons is an established and visionary Landscape Architecture studio based in London. The practice began in 1986 and is renowned for its innovative and holistic design process combining research and an open-minded approach to design. J&L Gibbons has the experience and skill to envisage and communicate the dynamic and specific beauty of each landscape over the long-term. The practice is driven by a desire to safeguard the deep ecologies that shape the character of a place. It is dedicated to key practice priorities of design quality, integrated green infrastructure, promoting natural heritage (especially veteran trees), landscape stewardship and community empowerment through sharing knowledge and experience in the landscape. This is reflected in the studio's portfolio which is characterised by a scrupulous understanding of both natural processes and community networks.
Our research activities are fundamental to our design practice. Particular strands include anthropogenic soils, sustainable drainage systems (SuDS), urban forestry and wellbeing. This is realised through projects in landscape restoration, habitat creation and design with nature, particularly in the urban environment. Publications such as the recent '
Conversations on Urban Forestry
' aim to elucidate the fertile ground of our cross disciplinary practice. We are a core research partner of
Urban Mind
with Kings College London and art collective
Nomad Projects
concerning how city living is affecting well-being. In 2016 we established a unique and innovative Social Enterprise,
Landscape Learn
, using the seasonality of nature to structure an alternative approach to immersive learning processes. We are dedicated to collaborative practice and upholding the origins of the profession which cross the arts, sciences and humanities.
As a founding signatory of UK
Landscape Architects Declare
Climate & Biodiversity Emergency, J&L Gibbons is serious about its environmental and social responsibilities. Creative Partners Jo and Neil regularly lecture internationally. They champion landscape architecture, with urgency, as a critical discipline in shaping a more resilient, healthy and uplifting vision for the future.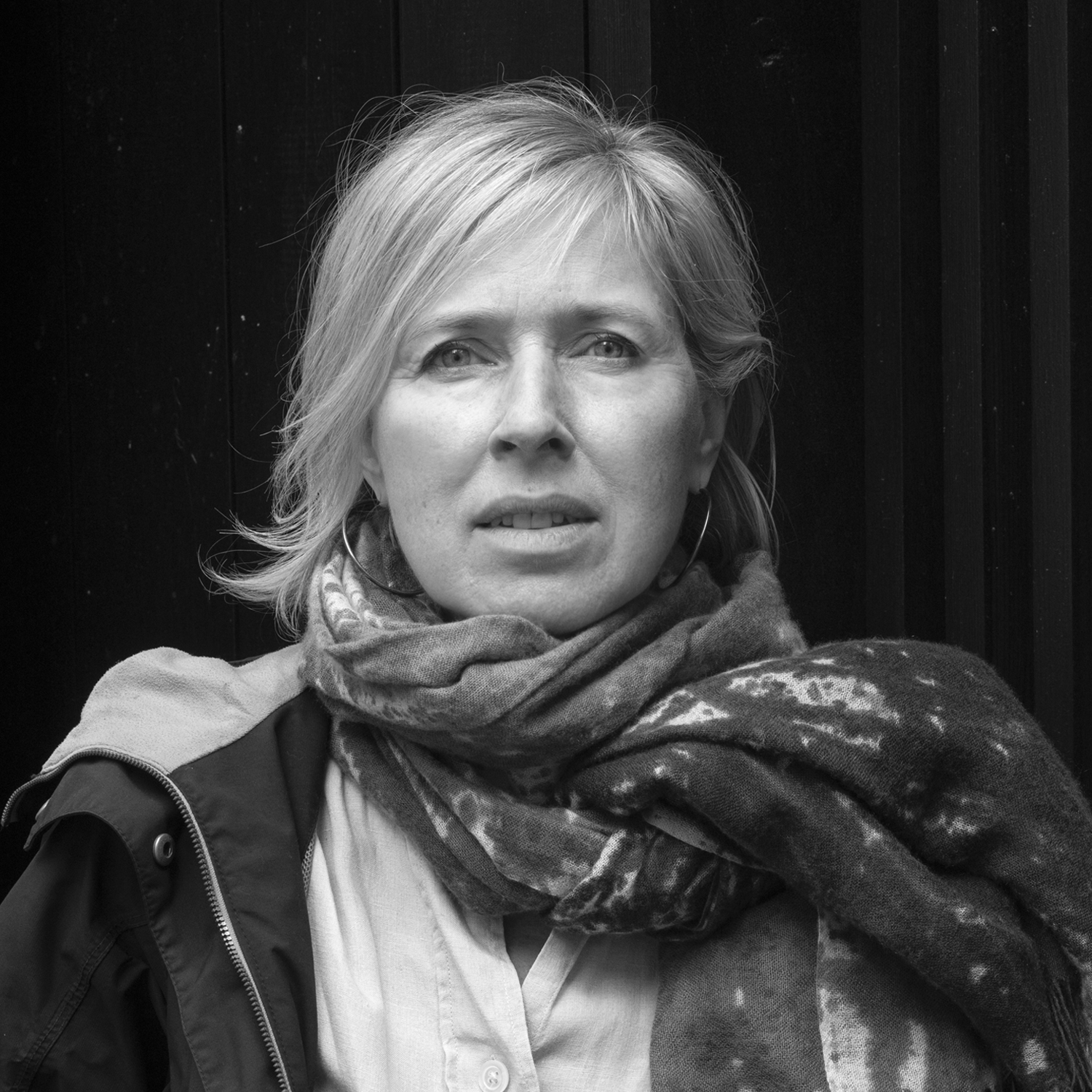 Johanna Gibbons RDI
BA (Hons) FLI FRSA
Founding Partner
Johanna Gibbons is a Landscape Architect and Fellow of the Landscape Institute. Jo was named a Royal Designer for Industry for her 'pioneering and influential work combining design with activism, education and professional practice'. She is founding Partner of J&L Gibbons and founding Director of social enterprise Landscape Learn. Jo is a Commissioner on the Jersey Architectural Commission, a research partner of Urban Mind, panel advisor to Historic England and the Forestry Commission and a member of the International Scientific Committee for the World Forum on Urban Forests. She publishes and lectures widely. This year Jo is a Member of the Jury of the prestigious international interdisciplinary competition Europan 17, promoting the topic of care.
Neil Davidson
MA (Hons) CMLI FRSA
Partner
Neil Davidson is a Landscape Architect and Partner of J&L Gibbons, Director of Landscape Learn and a research partner of Urban Mind. His expertise includes sub-regional strategic plans, public realm frameworks, heritage landscapes and public parks. He has worked and lectured in Europe and the United States. Neil is a Built Environment Expert for the Design Council CABE and is a Trustee of the Bethnal Green Nature Reserve.
Flea Keeble
BSc (Hons)
Partner
Flea Keeble, Studio Manager at J&L Gibbons from 2004, became a Partner in 2008. Since joining she has gained a Foundation Degree with Distinction (2007) and a BSc First Class Honours degree in Understanding London at Birkbeck College University of London (2009). Flea previously worked at Andrew Wright Associates, with Mel Calman (Cartoon Arts Trust), Maurice Hatton (Mithras Films) and Literary Agents Goodwin Associates.
Victoria Sutherland
MA (Hons) CMLI
Senior Associate
Victoria Sutherland graduated from Edinburgh College of Art in 2011 and joined J&L Gibbons in 2012, becoming an Associate in 2019. She is currently project Landscape Architect working on the Natural History Museum Urban Nature Project and the National Lottery Heritage Funded Marble Hill Revived project for English Heritage in Twickenham. She has gained experience working on a variety of large and small scale projects, including Stirling Prize shortlisted Bushey New Cemetery.
Peter Kennedy
MSc (Hons) CMLI
Associate
Peter Kennedy is a chartered Landscape Architect, who began working at J&L Gibbons in 2016. Peter was awarded the Scottish Landscape Institute and subsequently the UK Landscape Institute Student Portfolio prizes in 2016. In 2017 Peter was awarded the Best European Masters' Portfolio by the European Council of Landscape Architecture Schools. He has worked on a range of projects including the Munch Museum Island, Oslo and St Albans Cathedral.
Sara Dei
MSc (Hons) CMLI
Landscape Architect
Sara Dei graduated from the University of Florence in Architectural Design. She joined J&L Gibbons in 2017 and became a Chartered Member of the Landscape Institute in 2022. Sara has experience working on a variety of public and private projects across heritage, culture and housing sectors, including the new Museum of London and the Stirling Prize shortlisted Key Workers Housing in Eddington, Cambridge. She is currently project Landscape Architect on the LSE Firoz Lalji Global Hub project.
Landscape Learn is a J&L Gibbons social enterprise, which uses the seasonality of nature to structure an alternative approach to learning. It is open to students, professionals and communities, and is hosted by a network of landscape experts providing a process driven and collaborative educational environment.
landscapelearn.com
As part of an initiative to support a better work/life balance and provide greater flexibility to our team, we are implementing a 9-day fortnight working pattern.
So that our clients and collaborators are fully informed the following upcoming Fridays will be designated 'free-days':


November: 10th, 24th
December: 8th, 22nd
February: 9th, 23rd
March: 8th, 22nd
April: 19th
May: 3rd, 17th
June: 14th, 28th
July: 12th, 26th
August: 9th, 23rd
September: 6th, 20th
October: 4th, 18th
November: 1st, 15th, 29th
December: 13th




CREDITS


Portrait photography
Sarah Blee
Landscape Learn photo
Marta Buoro
Website design & build
Eve Izaak