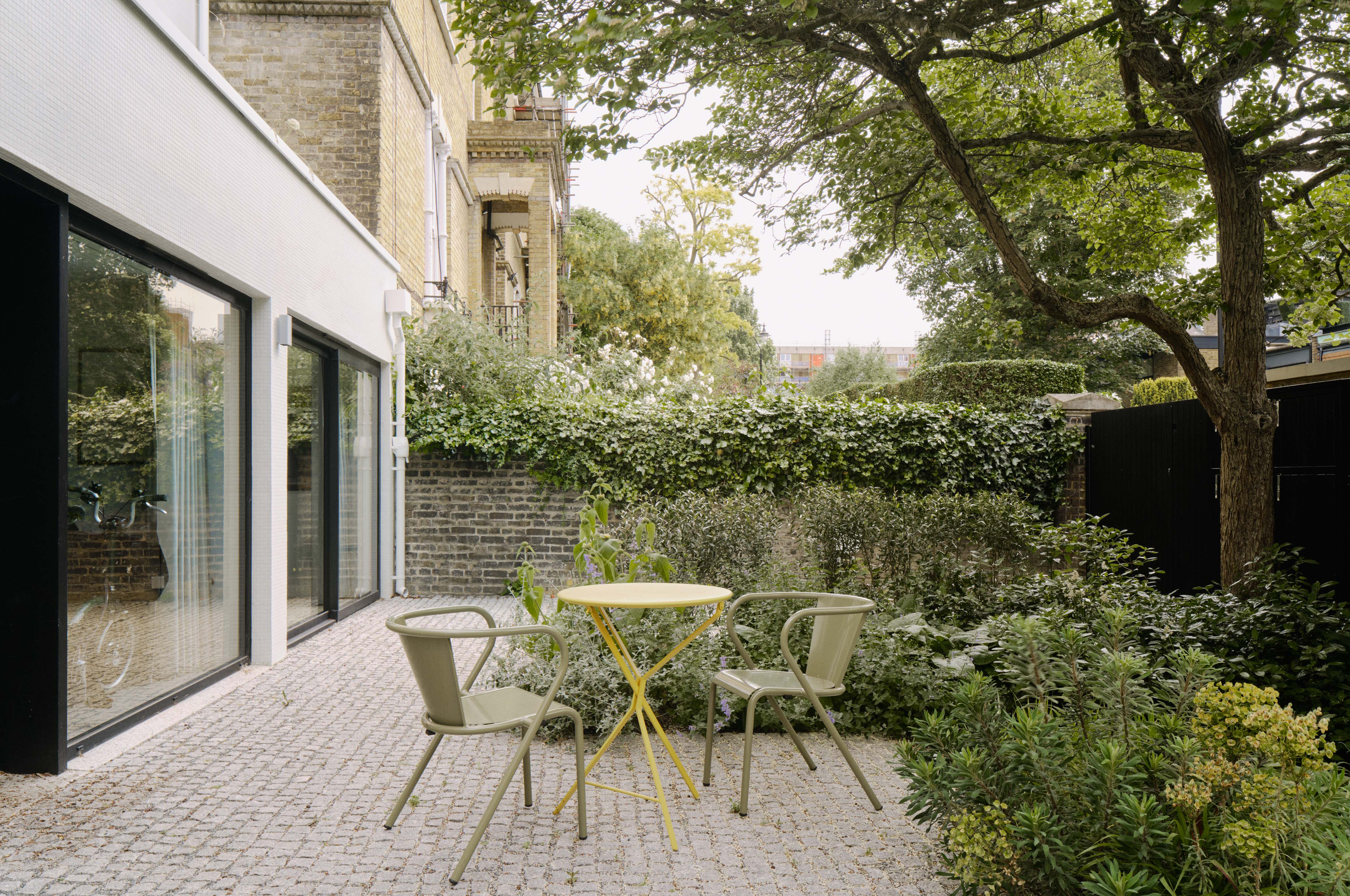 Modern Mediterranean
A London garden

Spatial fluidity and permeability are the defining qualities of the garden built for the future. Garden space interlocks effortlessly with the ground floor plan in the framing and choreography of views between structure, trees and landform. Celebrating a Mediterranean microclimate, the work respects architectural style and the unique disposition of house and urban landscape as one experience.
The architectural expression inspires a unifying and embellished ground plane of small stone granite units that are grit jointed for porosity. The is no front and back garden, our site planning integrates intimate enclaves around house and garden room embedded in the landscape with a green roof over. Interconnected levels negotiate the natural topography, defining places to relax, a place to propagate, nurture, read and dream. A spongey approach for resilience in the paving construction to absorb and attenuate, while articulating beds of open soil to celebrate a Mediterranean planting palette – protected sun traps and a blissful escape on the doorstep.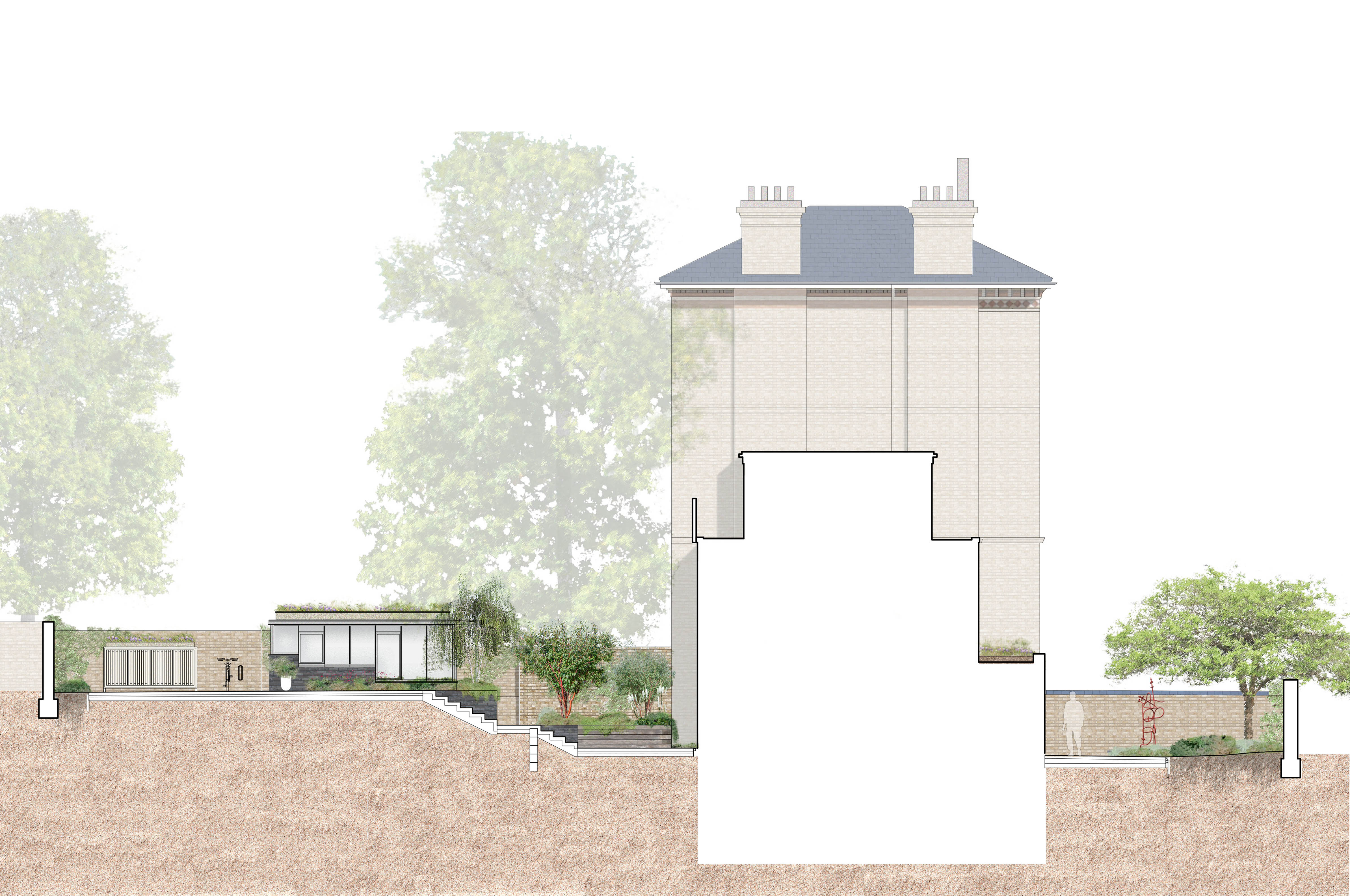 PROJECT INFO
Client
Private

Location
London

Date
2019-2023

Area
0.03ha

Trees planted
5
CREDITS
Landscape Architect
J&L Gibbons

Architect
Studio 54 Architecture and Studioshaw

Structural and Civil Engineer
Michael Barclay Partnership

Artist
Kate Blee

Quantity Surveyor
Stockdale LLP
Photography
© Henry Woide and ©Sarah Blee | J&L Gibbons