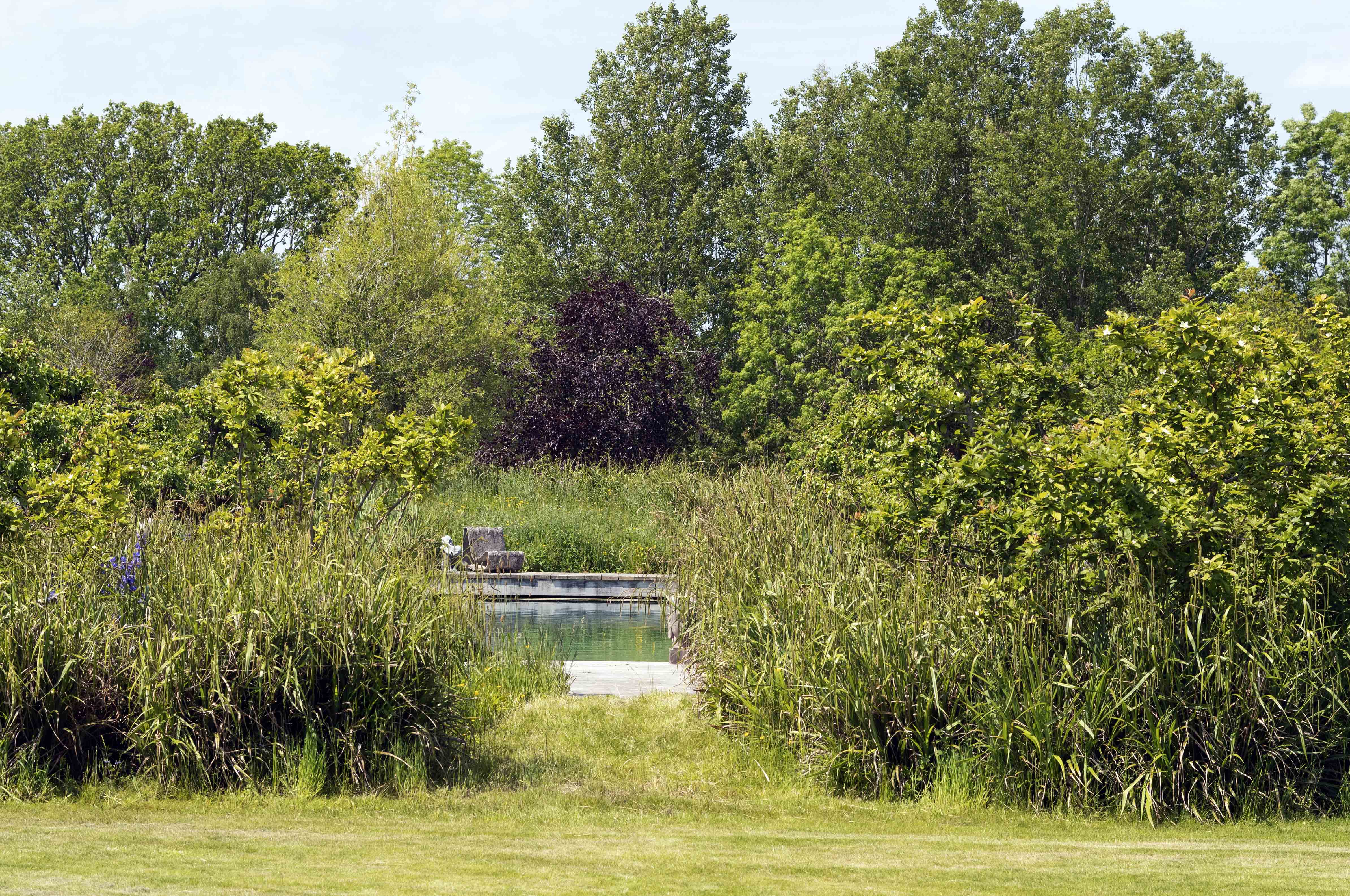 High Weald Rewilding
The sedimentary geology of High Weald has created the distinctive features of the landscape, hydrology, soils and vegetation. The landscape was conceived as a reversal of the ancient assart process: the legacy of transhumance that created farmsteads from dens and small-scaled wood-pasture, connected by droveways through ancient woods, gills and shaws.
The High Weald Area of Outstanding Natural Beauty is a landscape of considerable time-depth and international significance. In collaboration with Carmody Groarke, the landscape design was inspired by ancient management prescriptions and the possibility of integrating exciting new structures and repurposed ruins to create a landscape inherently part of the architectural expression. The topography inspired both upper dry meadow enhancement, and lower wetland cryptogamic flora, transforming open paddocks to wet woodland and reintroducing rotational coppice in the articulation of pockets of openness and enclosure. The drainage strategy, in collaboration with soil scientist Tim O'Hare, created the opportunity for biodiversity enhancement by purposefully impeding or draining the soils.
PROJECT INFO
Client
Private
Location
High Weald, East Sussex
Date
2014-2018
Area
35ha
Trees planted
146
Awards
2018 RIBA South East Award
CREDITS
Landscape Architect
J&L Gibbons
Architect
Carmody Groarke
Engineer
Stephen Evans Associates
Quantity Surveyor
Quantem Consultants
Swimming Pool
Clear Water Revival
Soil Scientist
Tim O'Hare Associates
Landscape Management
Land Management Services
Photography
1-8
© Sarah Blee | J&L Gibbons, 9-10 © www.saltwickmedia.co.uk