Derwent Valley Villa
The landscape celebrates life and provides for the family's love of nature and the great outdoors. The endeavour of realising house and garden together is embraced within a verdant wet woodland typology. A visceral interconnection of landscape and architecture fuses external and internal worlds, providing for both youthful energy as much as deep contemplation.
The site is located in the Amber Valley district of Derbyshire. This fluvial valley landscape sits within the Derwent Valley Mills World Heritage Area and its elevated surroundings are the southern foothills of the Pennines. Inspired by the dynamics of the neighbouning fluvial landscape, the garden was designed as a wet woodland fen, collecting water to create moments of tranquility. A close relationship of tree planting and architecture heightens the sense of being protected. Within a landscape of dappled light and framed views, space is articulated to create the possibilities for play, growth, reflection and relaxation.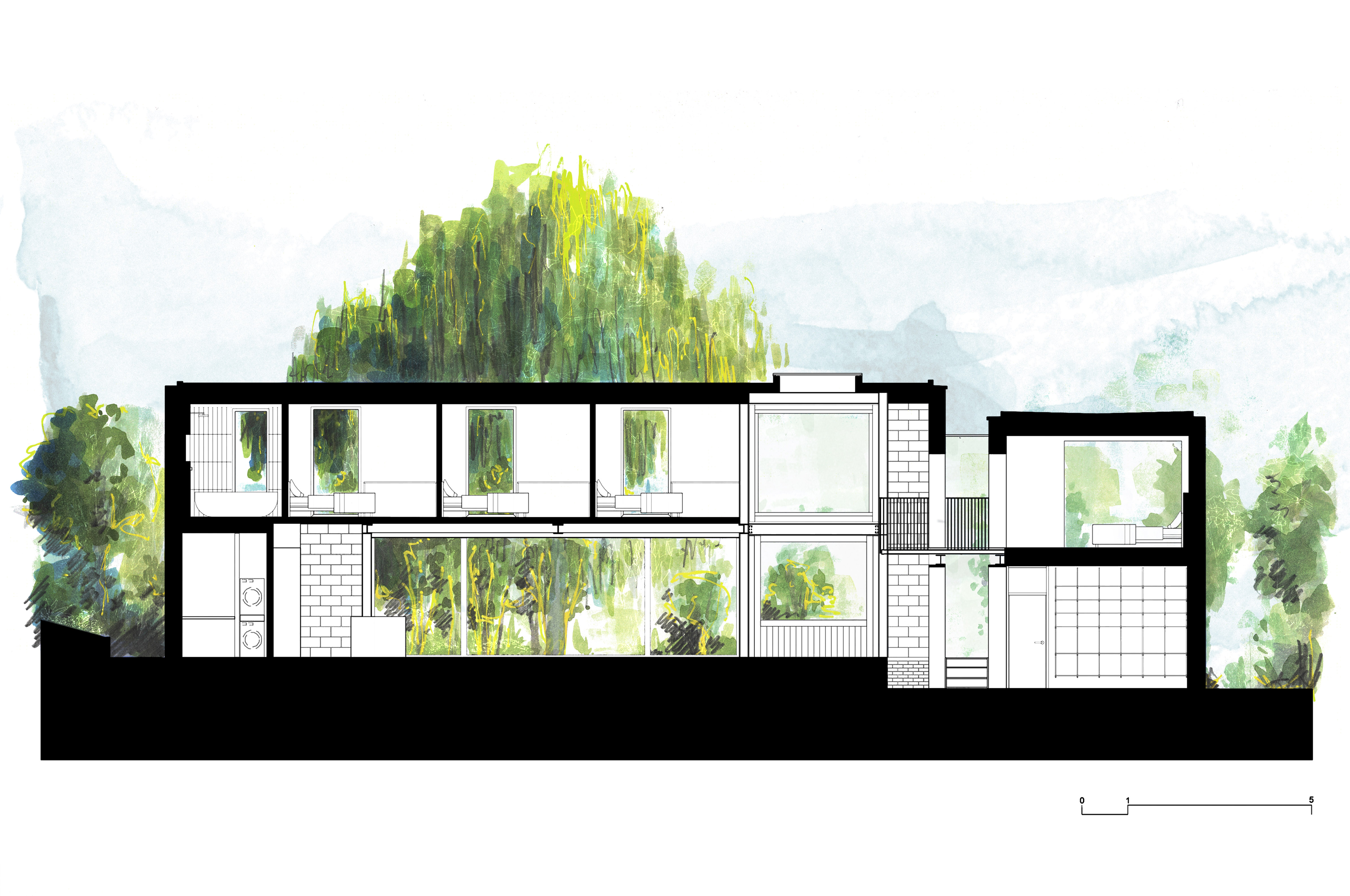 PROJECT INFO
Client
Private
Location
Duffield
Date
2019-2021
Area
0.17ha
Trees planted
17
Awards
2022 Landscape Institute Awards for Excellence in Small Landscape and Garden Design
2022 RIBA House of the Year - Longlist
2022 RIBA East Midlands Award
2022 RIBA East Midlands Client of the Year Award
CREDITS
Landscape Architect
J&L Gibbons
Architect
Blee Halligan
Element Fabrication
Mitre & Mondays

Photography
© Henry Woide